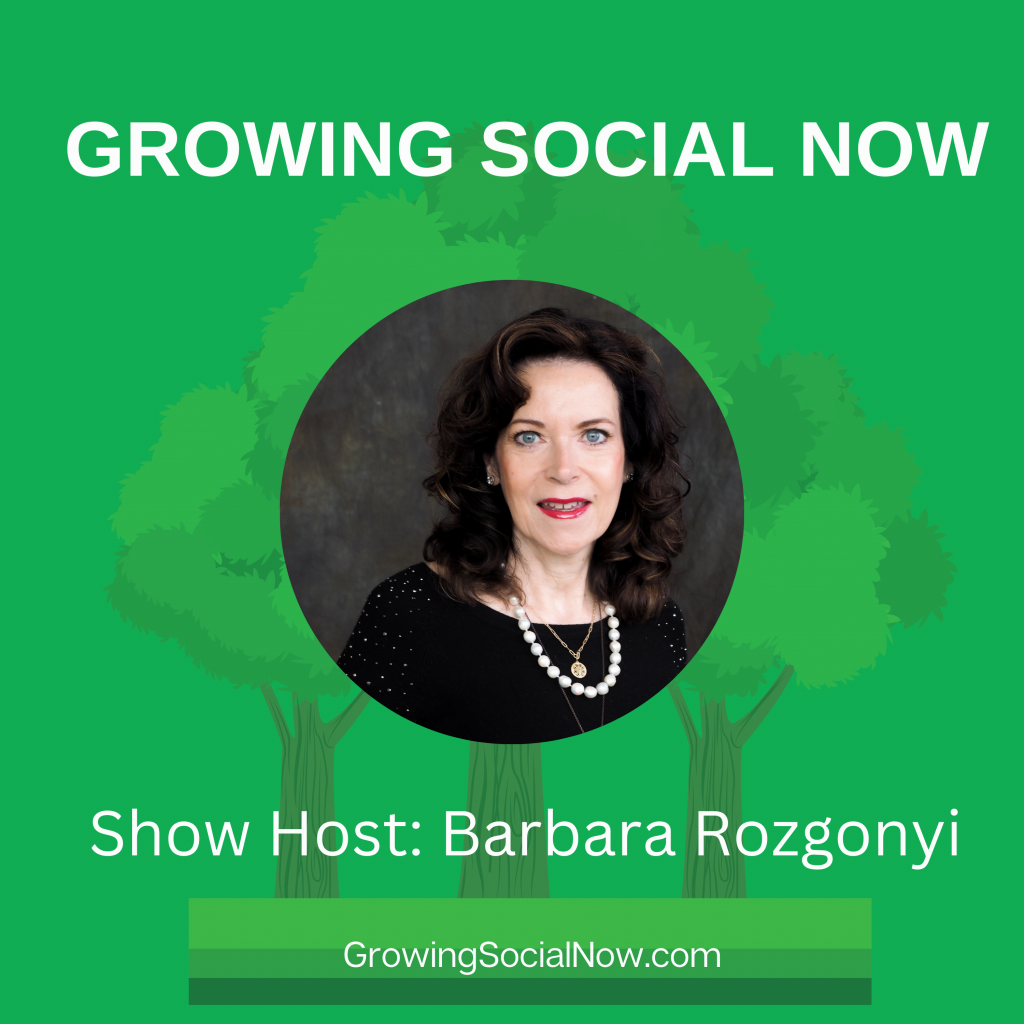 Welcome to the Growing Social Now Podcast hosted by Barbara Rozgonyi. Inviting you to subscribe and listen in whenever you download your podcasts.
Produced for both aspiring and recognized digital thought leaders, the show focuses on how social media contributes to creating and sustaining business, Barbara interviews friends in high places. Tune into smart insights, cool tips, and lots of laughs. Read the Growing Social Now podcast press release.
"Growing Social Now" podcast show host Barbara Rozgonyi says, "I've always wanted to produce a podcast that entertains, enlightens and informs the people who create content to drive marketing. With short attention spans, constant platform updates – often with no notice, and a world full of change, clearly communicating with clients and customers is a demanding and challenging job."
"Growing Social Now' started out as a way for me to reconnect with friends in high places. My digital network goes back to 1998 when I managed the launch of the first Fortune 50 intranet. I got excited about everything that communicating online could mean before there was an industry name for it."
Fifteen years ago, Rozgonyi began publishing wiredPRworks.com, ranked as a top 50 marketing and PR blog. In 2008, she co-founded Social Media Club Chicago, which grew to a community of over 5,000. "Growing Social Now is my way to give back and connect listeners not only with trends, but with new people and companies. It's exciting to finally push the launch button!"
A Podfest Global speaker, Barbara is a frequent podcast guest. At 16, she began her broadcast career as a news radio show host. Today she works with people and companies to air their stories live and online around the world.
Here's an intro video with the backstory of where the show came from and where it's going. I'm so glad you're here!