"You've got to go create a ripple."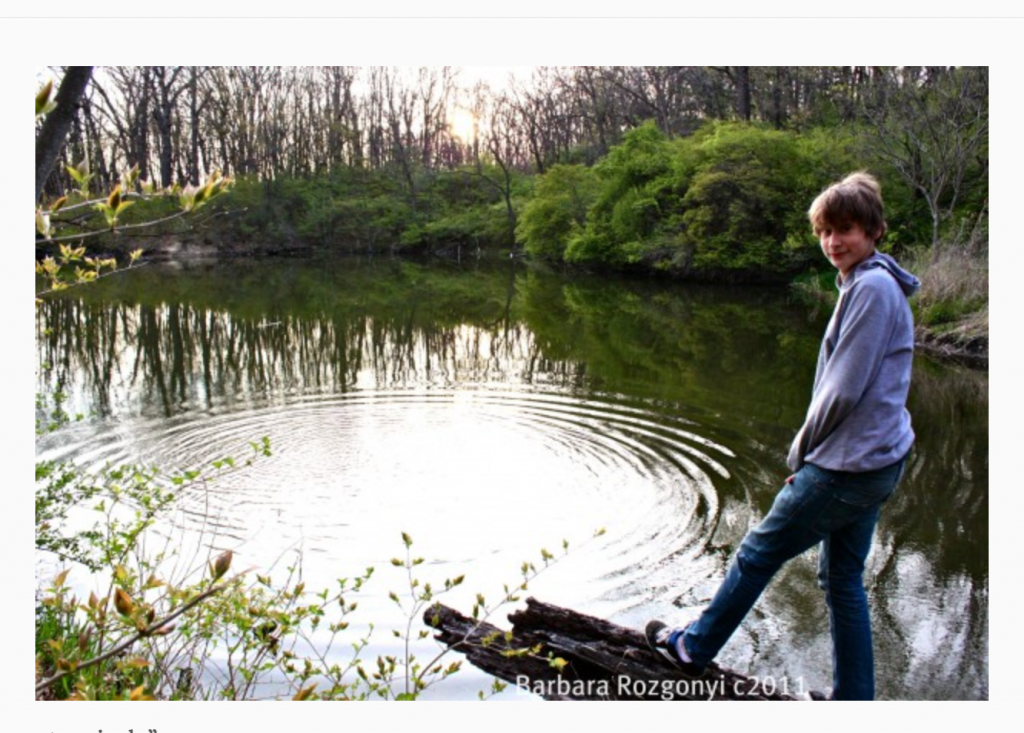 Ten years ago, I took our youngest son for a drive after school. Some moments stick in your mind forever. This is one of them. Today, on World Kindness Day, I remembered this post from 2011.
Sometimes kindness comes in the smallest of acts: a thank you, a wave, a hello. And other times kindness takes some effort. Updating this post falls somewhere in between those two.
Thinking about how you bring kindness to the world every day is a way towards mindful living and gratitude. One of the ways I spread kindness is through social media and writing. I love to share posts and images that inspire people and make them feel just a little bit better.
When I got the idea to rerun this post I remembered that all of the images on wiredPRworks were lost when my server dropped my hosting. And, the original image was lost when my computer crashed so hard all of the data on the hard drive was unrecoverable. And, then I wondered if WayBack Machine would have the original post. I searched for the link, went back to 2015 and voila! Here's the image.
Ten years fly way too fast. Warren graduated from high school, College of DuPage, and University of Illinois at Chicago – summa cum laude. He's now 6'5″ and I really do have to look up to him. Even though we no longer literally see eye to eye, we still love spending time together. I am so grateful that I took the time to capture this small moment. It's amusin to look back and remember my trepidation about hiking on tame trails. Now, I love hiking in the Blue Ridge Mountains here in North Carolina.
Here's the original post . . .
"You've got to go create a ripple."
Those words came to me as our youngest son and I tromped around the woods at the Morton Arboretum.
Early in the evening or late in the afternoon, depending on how you measured it, we were doing what we do best: an adventurous young man now, once a boy, coaxing a mom to overcome her trepidation to explore nature and life without boundaries.
Where would he lead me if I said . . .
"I need a ripple for this picture," I commented as I peered out over an impossibly calm and steady lake.
"Well, then we will need a really big rock," he said and scampered off in search of a small boulder.
"Wait!" I yelled.
But once he's on a mission, there's no getting him to come back or change course. Into the woods he disappeared while I waited, but only for a moment.
Seeing the sun would set soon I needed to hike somewhere more familiar. The park wasn't that big, but I wanted to know where our car was.
Climbing up a ridge, I was thankful that the trees hadn't filled in so much that my view was completely blocked, but it was screened enough so that I couldn't spot him. Maybe he was back at the car.
And then triumph sounded, "I can make a ripple! I'll wait for you."
Where was he?
I'd forgotten about the waterfall that runs over the dam. Of course, that would be a good place to step out over the stream. And that's where I found him.
"Ready Mom? This one's for you!"
Luckily I had my camera ready to capture this moment.
How about you? What kind of "rock" will you use to create your ripple?