Why do so many small business owners pay for expensive advice, agree to take action . . . and then never follow through? that's the question Barry Moltz answers in his new book, "ChangeMasters: How to Actually Make the Changes Your Already Know You Need to Make." In the latest episode of "Growing Social Now," I interviewed Barry about his book, social media, and the challenges small businesses are facing. It's a compelling, and timely, conversation for businesses of all sizes.
Barry and I met when we were both working in Chicago. I remember connecting with Barry via social media and then being surprised when he suggested a face-to-face meetup. How could such a busy person find time to meet so many people? Over coffee at Navy Pier, Barry told me if I wanted to get my business moving I should write a book. Great advice! I still need to take it. 🙂 Thanks to Barry for having me on his "Small Business Radio Show" to talk about redefining PR and for agreeing to be a guest on mine. There's probably no better person on the planet to talk about small business and marketing than Barry.
What you'll learn from Barry Moltz and ChangeMasters
Why it's hard to make changes [hint: it's all in your head]
What needs to happen to make a change
Where to start with very, very small changes
What role does social media marketing play in a company
Lessons learned in 13 years of podcasting
How to be a good podcast guest
Where to find sponsors
Trends shaping business now and what to do
Five areas where small businesses get stuck
One tip for speakers that will change your business
Why you need to say no right away
Barry Moltz gets small businesses unstuck.
As a small business expert, Barry Moltz gets owners growing again by unlocking their long forgotten potential. With decades of entrepreneurial experience in his own business ventures as well as consulting countless other entrepreneurs, Barry has discovered the formula to get stuck business owners unstuck and marching forward. As a small business expert, Barry applies simple, strategic steps to facilitate change.
Barry has founded and run small businesses with a great deal of success and failure for more than 20 years.
After successfully selling his last operating business, Barry has branched out into a number of entrepreneurship-related activities. He founded an angel investor group, an angel fund, and is a former advisory member of the board of the Angel Capital Education Foundation. His first book, "You Need to Be A Little Crazy: The Truth about Starting and Growing Your Business" describes the ups and downs and emotional trials of running a business. It is in its fifth reprint and has been translated into Chinese, Russian, Korean and Thai.
His second book, "Bounce! Failure, Resiliency and the Confidence to Achieve Your Next Great Success", shows what it takes to come back and develop true business confidence. It has been translated into Korean and German. His third book, "BAM! Delivering Customer Service in a Self-Service World" shows how customer service is the new marketing. People now buy experiences and relationships, not products. His fourth book, Small Town Rules: How Small Business and Big Brands can Profit in a Connected Economy shows how when every customer can talk to every other customer, it's like living in a small town: Your reputation is everything! His fifth book, "How to Get Unstuck: 25 Ways to Get Your Business Growing Again" focuses on how to get small business owners making more profits in their company. Barry's sixth book "Small Business Hacks: 100 Shortcuts to Your Success" with Rieva Lesonsky gives small business owners the key resources to be successful.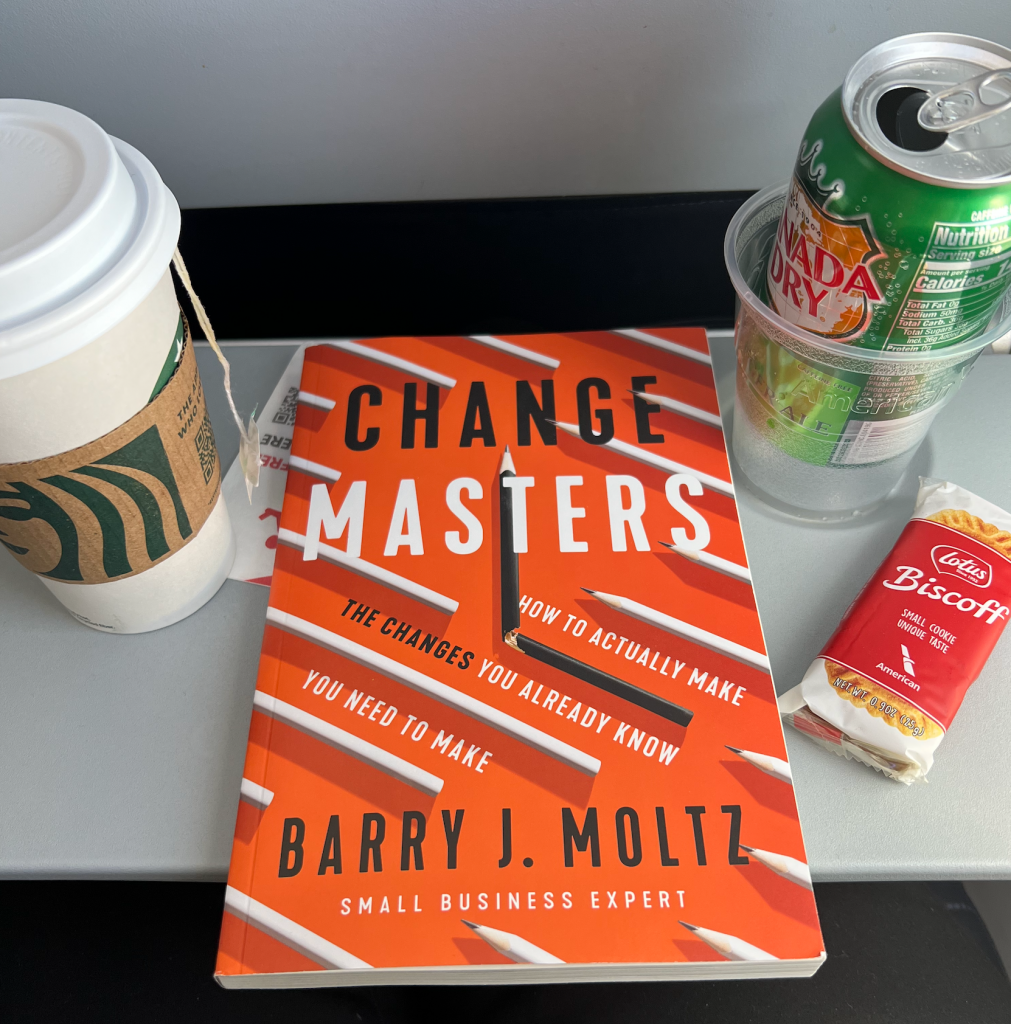 Barry is a nationally recognized speaker on small business who has given hundreds of presentations to audiences ranging in size from 20 to 20,000. As a member of the Entrepreneurship Hall of Fame, he has also taught entrepreneurship as an adjunct professor at the Illinois Institute of Technology. He has appeared on many TV and radio programs such as CNBC's The Big Idea with Donny Deutsch, MSNBC's Your Business and NPR's The Tavis Smiley Show. He hosts his own weekly radio program for 12 years, The Small Business Radio Show on AM820, and writes regularly for the American Express Open Forum and other periodicals.
Connect with Barry . . .
About Barbara Rozgonyi
Barbara Rozgonyi leads CoryWest Media, a creative marketing communication consultancy that attracts attention, builds brands, and connects communities. Named after Barbara's mother and grandmother, CoryWest Media inspires innovation as it fuels growth. Barbara is an international trends speaker with a Hungarian heritage, digital marketing advisor since 2002, and sales leadership guide for all types of teams. With future vision, Barbara began publishing her top-ranked blog, wiredPRworks, in 2006. An early social media advocate, Barbara founded Social Media Club Chicago in 2008. Her podcast, Growing Social Now, launched in 2021. She serves on the National Speaker Association Carolinas Chapter's board of directors as Vice President of Marketing and lives in Charlotte, North Carolina right between the Blue Ridge Mountains and the Atlantic ocean. #growingsocialnow #barbararozgonyi #wiredprworks
Let's Connect!